Invoy
Portfolio | – | Links: Invoy.com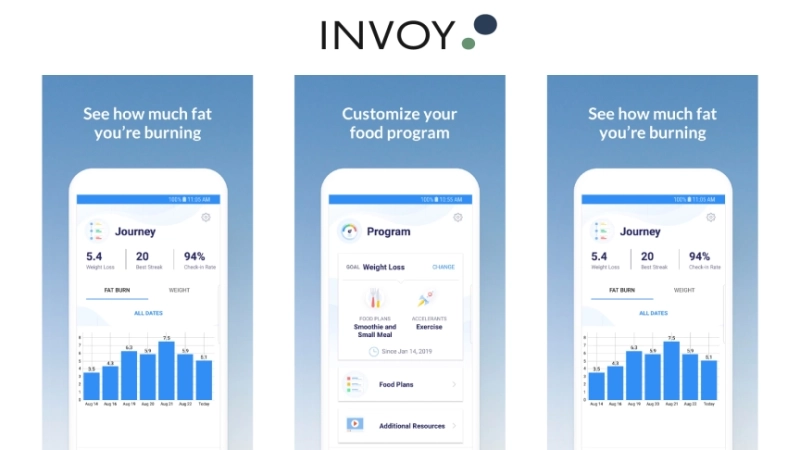 I was the Senior Android Developer for GoatBytes.io and partnered with UpTech Works LLC to update Invoy's mobile application for the next iteration of hardware & firmware. The mobile app connects with the companion Invoy device which uses disposables with highly accurate chemistry to track breath acetone levels, visualize daily progress over time, and computes statistics for use with a team of dedicated analysts.
Invoy is a different weight loss company that focuses on connecting the dots between your data and behaviors. Invoy provides personalized, predictive nutrition solutions to help individuals meet their health & wellness goals. Invoy brings over 10 years of research unlocking the science in your breath, providing data-driven insights with compassionate care.
As of 2021, Invoy's program is only available through enterprise deployments and select client referrals, where customers gain access to the complete Invoy platform (the device, app & access to Invoy analysts). If you are interested in learning more, please visit their website at invoy.com.
How It Works
Invoy empowers with breath science that measures fat burn faster than a bathroom scale.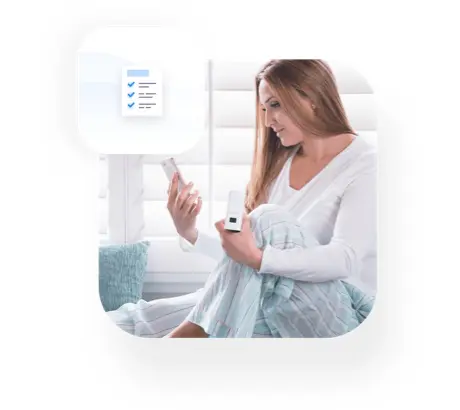 Exhale in the morning: Breath into the easy-to-use, science-backed device that measures daily fat loss.
See how much fat you're burning: Track your progress against key factors likely to impact your health results.
Chat with Invoy's dedicated analysts: Invoy analysts connect the dots between your actions and your data.
Download the Invoy App