Dashero
Portfolio | – | Links: Press Release | Business Wire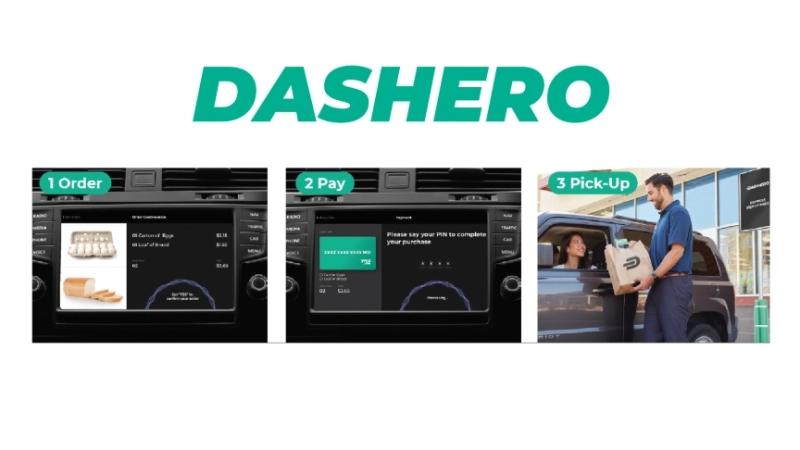 As the Co-Founder and Director of Engineering, I worked with Ford Mobility and TribalScale Venture Studios to launch Dashero, which was debuted at CES 2019 at Ford's main booth. I developed the Android Auto prototype integrating natural language processing and Dialogflow to order Starbucks via voice.
Dashero is an intelligent shopping platform that allows OEMs to integrate seamless voice ordering and predictive pick-up services directly into the vehicle's head unit.
POWERING THE FUTURE OF IN-VEHICLE ORDERING AND PICK-UP
Dashero is an AI-driven e-commerce platform that allows consumers to purchase goods directly from the dashboard of their vehicle for curbside pickup. Dashero is a seamless, integrated platform encompassing leading Automotive OEMs, payment & location providers, and store inventory management systems. It is the first end-to-end, in-vehicle shopping platform that allows for convenient, on-the-go pickup.
Dashero was created by Ardy Rahmen, Juan Acecedo, and Jared Rummler after winning the grand prize at the 2018 Code Automobility LA Hackathon at the prestigious Los Angeles Auto Show. Hackathon participants were tasked with creating an innovative solution that would help drivers and their passengers make seamless in-car payments and pickups, and get to their destinations, safely and smartly.
Dashero officially launched at CES 2019, the world's biggest technology conference, held in Las Vegas from January 8–11. At CES, automotive OEMs and technologists alike will be able to get a firsthand experience of Dashero — the distraction-free way for drivers to make orders at shops along their route using their voice for easy pick-up. Stop by the CES Ford booth (LVCC, North Hall, #5002) and be one of the first to explore how Dashero integrates with the Transportation Mobility Cloud — the leading brand-agnostic platform for streamlining development of applications for connected vehicles — to power the future of e-commerce and the connected car.
How Dashero Works
ORDER ⇨ PAY ⇨ GO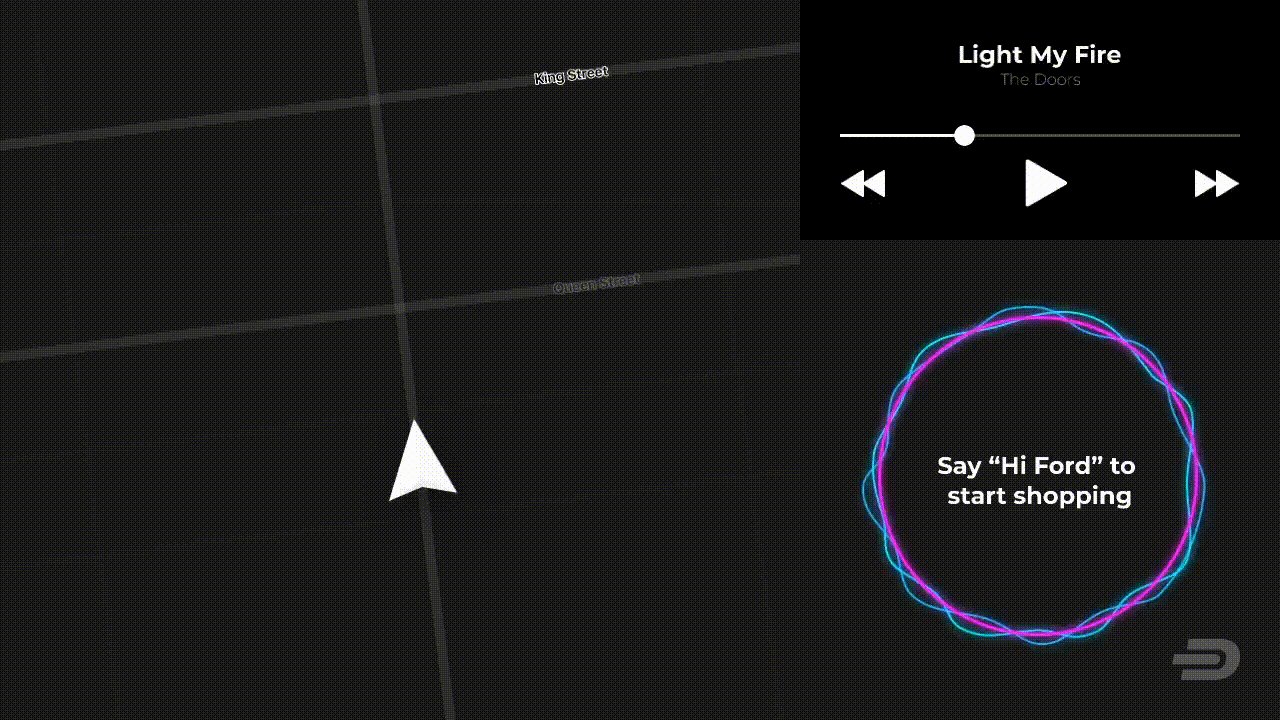 Features
| Feature | Description |
| --- | --- |
| Dynamic Ordering | • Use voice to place orders from hundreds of nearby stores while driving |
| Seamless Payment | • Confirm hands-free and pay ahead of time |
| AI-Driven Workflow | • Smart ETA calculations and intelligent queued parking for quick curbside pick-up |
| Store Integration | • Inventory tracking system with turn-key voice solutions for stores |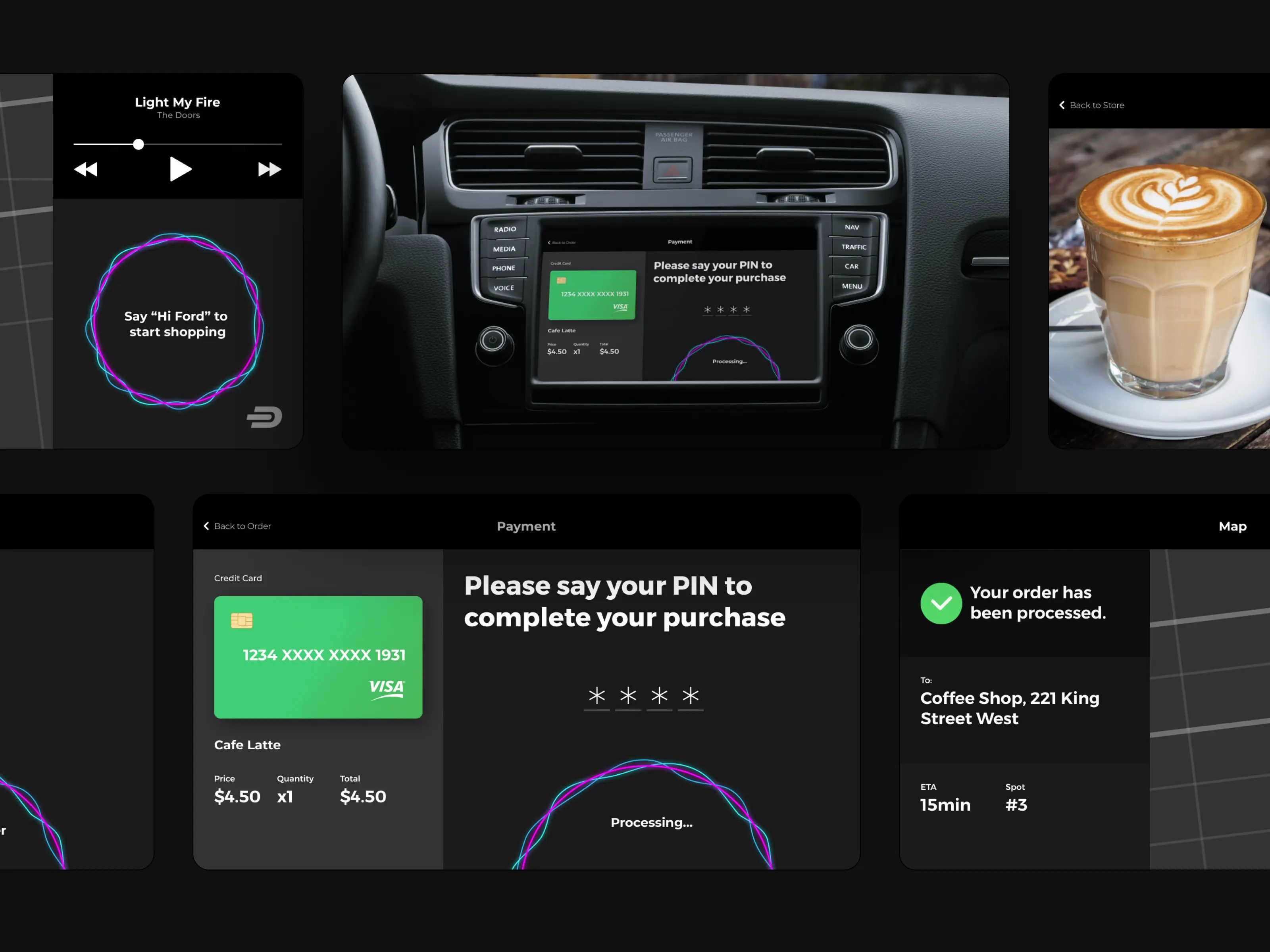 The Opportunity
Every morning over ​135 million​ Americans get in their car and drive to work, ordering a coffee or breakfast on the way and getting takeout or groceries on their way back home. No matter the length of the commute,​ $212 billion​ is spent to-and-from work each year, and all from the car. Currently, OEMs are passive participants in this economy. Commuters are using mobile applications, often unsafely while driving, to order and pay for goods and services. Dashero is the first platform that is integrated directly into the head unit of a vehicle and allows for voice-driven input and payment. Head unit integration is the key to a seamless and safe in-vehicle ordering experience.
In addition, Dashero helps to eliminate congestion in major cities. By utilizing time spent commuting to process orders, Dashero reduces the need for drivers to find parking as orders are picked up curbside and delivered by store agents directly to the vehicle.
With Dashero, stores get connected with commuters in real-time to easily accept orders and drivers have a distraction-free way to place orders on-the-go. No smartphone required.
Introduced at CES in partnership with Ford
---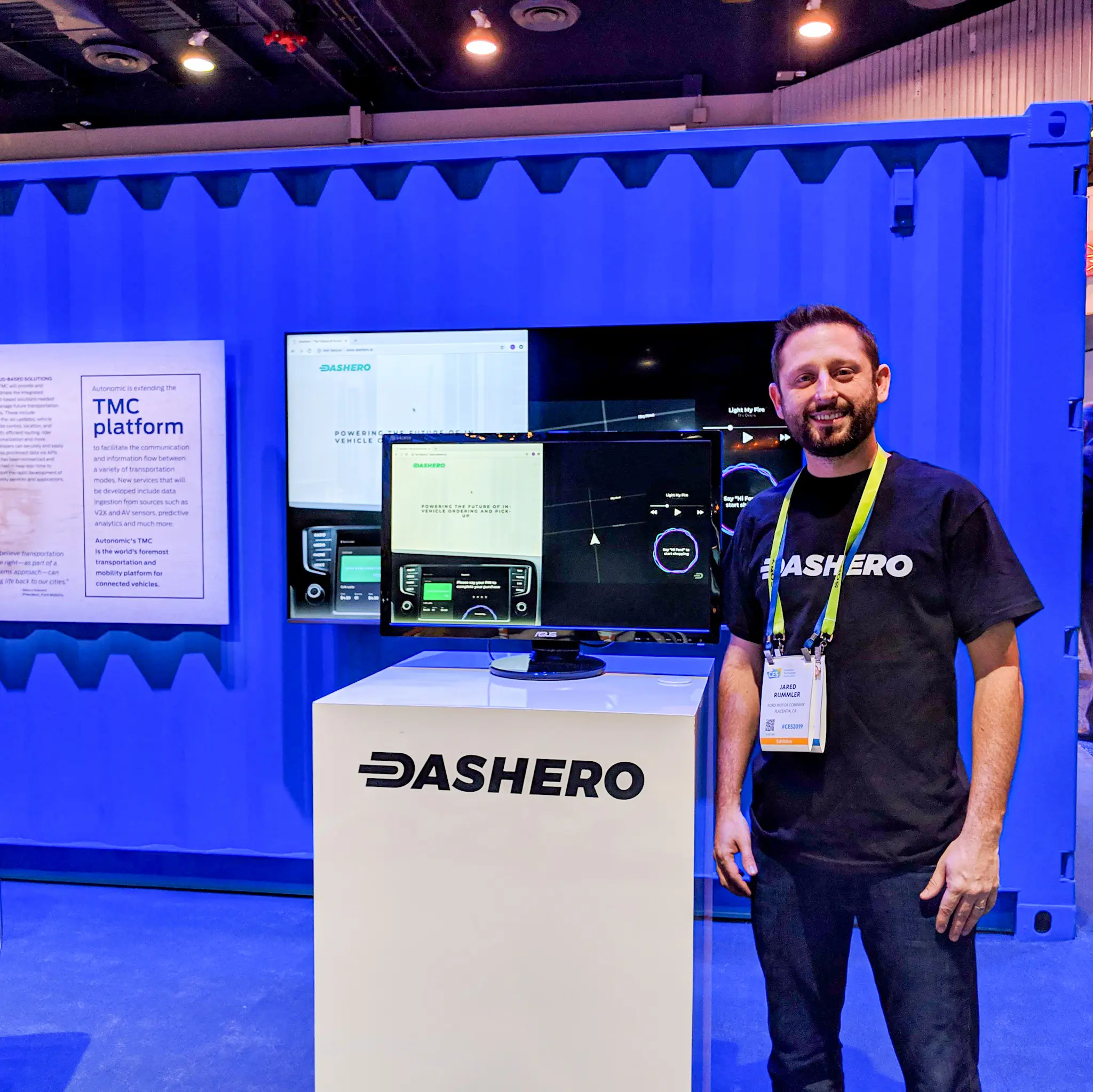 Image: Jared Rummler at CES
---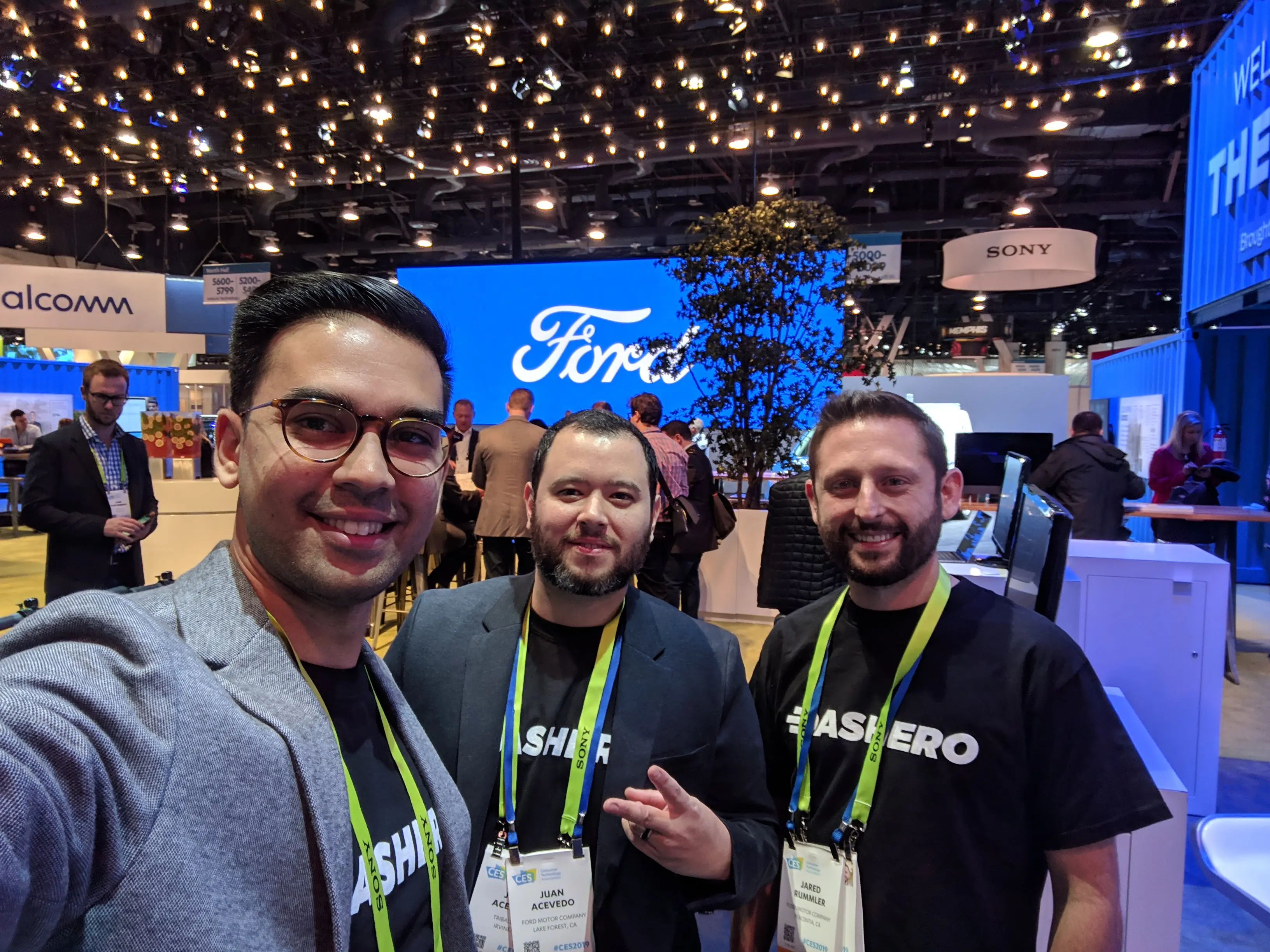 Image: Dashero Founders (Ardy Rahman, Juan Acecedo, Jared Rummler) at CES
---
Let us not forget the startups that are innovating in this space, such as Dashero.ai, which is partnering with Ford to embed its application into the car dashboard that is essentially an e-commerce platform for the car using AI and machine learning (ML) to place grocery orders during your commute, so you can pick them up en route, rather than park and go into the store.